ASIEQ Conference 2022 – Frequently Asked Questions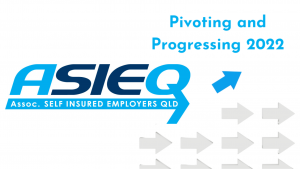 ASIEQ Conference 2022 – Pivoting and Progressing
9 and 10 March 2022
Sofitel Brisbane, 249 Turbot Street, Brisbane
Do I need to be double vaccinated to attend the conference?
Yes. The current Queensland Health requirements are that only double vaccinated guests are allowed access to hospitality venues. If you have a medical exemption, please email us at admin@asieq.com.au prior to the conference. All attendees will be required to show proof of vaccination on arrival by checking in to the Queensland Checkin App. We will continue to abide by Queensland Government regulations and should these change, our requirements will align.
How will you manage attendees for COVID?
All attendees will be required:
to wear a mask during the Conference except whilst eating/drinking.

to provide their home or work address and we aim to send you two Rapid Antigen Tests (RAT) prior to the event.

We ask that you use one test each morning before attending the Conference.

Tests should not be taken any more than 2 hours before attendance at the Conference.

to declare on arrival that you have tested negative that morning using the supplied Rapid Antigen Test.

have their temperature checked on arrival.

All attendees must have a temperature

below 37.5 degrees celsius.

attendees will be given allocated seating in the plenary room and we ask that you only sit at that seat during the event.

attendees can sit anywhere in the breakout rooms as these will be cleaned in between use.
Cancellation Policy
We understand that these are ever changing times and you may be hesitant to book tickets to our Conference in the current environment. However, you don't need to stress with ASIEQ's Booking with Confidence Guarantee. We have implemented increased safety measure as part of our COVID-safety plan and your registration is covered should the event be postponed or cancelled due to government restrictions. Our standard cancellation policy is still applicable to anyone who wishes to cancel for non-COVID related reasons.
What if I am unwell or can't attend?
If you are unwell or symptomatic, you cannot attend the conference. You are welcome to send an alternative delegate. Please advise us at admin@asieq.com.au. Please note that dietary requirements may not be able to be met if advised with less than 48 hours notice.
Refunds will not be issued if received under 7 business days from the event.
Will I be able to network with other attendees?
Yes of course, that's what the conference is all about – learning and networking.
Will the speakers be wearing masks during their presentations?
No. Speakers are able to socially distance whilst on stage and are not required to wear a mask whilst giving their presentation.
Can I change rooms when the sessions are on?
No. Attendees will be asked to stay in the one session during the streams as presentations may not be exactly aligned between the rooms. Attendees will be asked to chose their stream prior to the event to assist with room allocation and distancing. Limits will apply to both rooms, so get in early to secure the sessions you'd like.
Can I attend the conference virtually
No, we are committed to running an in person event and we look forward to seeing you!
Will the program change?
As our speakers are held to the same requirements as attendees, there is a chance they may not be able to attend if they become unwell. We will do our best to replace speakers or if required, can possibly have a video presentation.