Members Professional Development Event – Extra support service for workers with a psychological claim
November 25, 2020 @ 9:30 am

-

10:30 am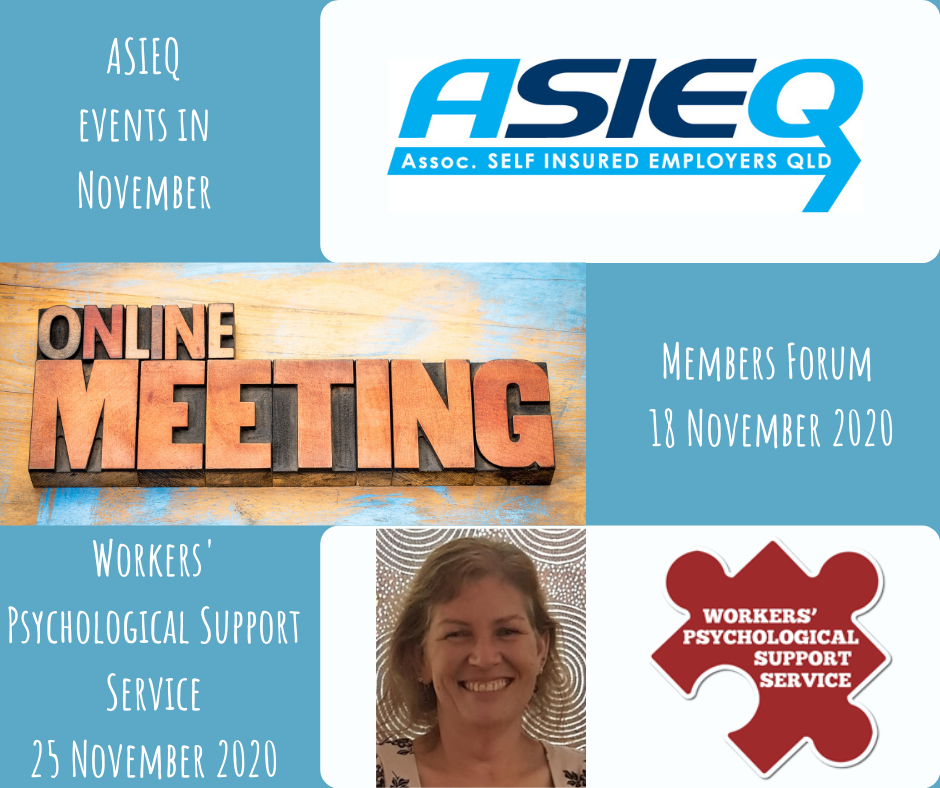 Members are invited to join us for our Quarterly Professional Development event. This event will be held via Zoom.
This session will cover the details of a new service called the Workers'  Psychological Support Service that can work alongside with self insurers as an independent, confidential and free service, providing support and advice for workers who are experiencing a psychological (primary or secondary) injury due to the workplace.
Our speaker, Karina Maxwell is an experienced social worker who is passionate about ensuring workers with mental health challenges get the support they need to move forward.  She has a strong background in case management in the areas of mental health, family support, crisis accommodation, asylum seekers, Aboriginal and Torres Strait Islander people and group work.  As well as working within the government arena in policy, cabinet processes and program development.
Discussion will be undertaken on Karina's experience, what the service will provide, the criteria for workers contacting the service, contact details and building a reciprocal relationship with self-insurers similar to the existing relationship the service and WorkCover have.  Karina will also discuss a case study of the experience of a recent worker who did not receive the appropriate service and the impact this had.