ASIEQ Conference 2022 – Presenters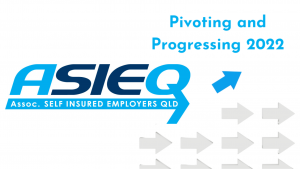 ASIEQ Conference 2022 – Pivoting and Progressing
9 and 10 March 2022
Sofitel Brisbane, 249 Turbot Street, Brisbane

Born and bred in wild Patagonia, Gus Balbontin never allowed his small town and humble beginnings get in the way of his big dreams. A healthy disrespect for authority and a severe case of fomo (fear of missing out) landed him in Australia at the young age of 17.
By the age of 22 he had dropped out of uni, hitchhiked South America, set up his first business and landed his dream job at Lonely Planet. Fast forward a few more years and he was leading the company globally, working with companies such as Google X, Nokia and Amazon on the latest technology, creative cultures and high performing teams.
Seeking a change from corporate life, he hung up his boots as the Executive Director and CTO of Lonely Planet and decided to move back to his entrepreneurial roots, becoming an investor, founder and mentor across the start-up ecosystem in Melbourne. He loves sharing a story, he loves even more, knowing those stories make a difference to people, helping them in their own business and life.
Over the last 3 years Gus has presented to audiences of 10 across regional Australia and New Zealand, to audiences of 10,000 across North America, Europe, South America and Asia. To him there's no difference. Small, large, private, public, board room to mail room, his lessons hit a chord, his simplicity disarms you, his energy infects you and his counterintuitive way of looking at the world will motivate you to do things different.
Often thought as futurist, not because he predicts the future, but instead because he helps you focus on what you can control to deal with any future. Still want to talk trends? Sure! He loves as much as the next person trying to imagine a world run by AI, but he warns that getting too distracted with future guesses will only take time away from you and your company to actually do something about the future.

Georgia has been in the dance of building better cultures and growing better humans for over 25 years. She's led teams and businesses so understands, and appreciates the complexity of humans and the workplace. She's done the miles.
Her research and expertise have led her to writing three best-selling books in the feedback, culture and self-development space.
She puts passion on a podium and makes sure there's no gloom on Zoom. Georgia continues inspiring leaders and people from around the world with her witty, straight-talking, experienced based keynotes.

Sidney Dekker (PhD Ohio State University, USA, 1996) is Professor and Director of the Safety Science Innovation Lab at Griffith University in Brisbane, Australia, and Professor at the Faculty of Aerospace Engineering at Delft University in the Netherlands. Sidney has lived and worked in seven countries across four continents and won worldwide acclaim for his ground breaking work in human factors and safety. He coined the term 'Safety Differently' in 2012, which has since turned into a global movement for change. It encourages organizations to declutter their bureaucracy and provide people freedom-in-a-frame to make things go well—and to offer compassion, restoration and learning when they don't.
An avid piano player and pilot, he has been flying the Boeing 737 for an airline on the side. Sidney is bestselling author of, most recently: Foundations of Safety Science; The Safety Anarchist; The End of Heaven; Just Culture; Safety Differently; The Field Guide to Understanding 'Human Error'; Second Victim; Drift into Failure; Patient Safety and his latest: Compliance Capitalism. He has co-directed the documentaries 'Safety Differently,' 2017; 'Just Culture,' 2018, 'The Complexity of Failure,' 2018, and 'Doing Safety Differently,' 2019. Stanford has ranked Sidney among the world's top 2% most influential scientists: his work has some 15500 citations and an h-index of 53.

Matthew Ames was 39 years old when what started as a sore throat resulted in the loss of all four of his limbs. He had contracted a streptococcal infection resulting in toxic shock and was never expected to survive. Following a long rehabilitation process, Matthew has beaten the odds, spurred on by the fact that he is the father of four children and husband of a very dedicated wife determined to grow old with him.
Matthew has a unique mix of professional and personal experience. With a grounding of almost 20 years in the energy and resources industry, he has found innovative ways to apply his knowledge following his illness.  Matthew is involved in a variety of endeavours, serving on boards and steering committees for a number of organisations, including Hear and Say Centre for Deaf Children, Queensland Health, Centacare and Bionics Queensland.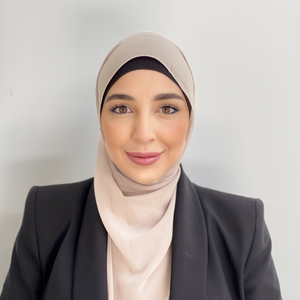 Innovation in the workers compensation setting: medication management, the missing link.
Jenan Abdulwahed, Medex
Both Jenan and Esra Alzamily are well-respected accredited pharmacists with extensive experience in clinical pharmacy and medication management. They obtained their qualifications at the University of Sydney and subsequently completed a Graduate Certificate in Pharmacy Practice. They are AACP accredited to perform medication reviews. 
Jenan is the co-founder of Medex Pharmacist Group. She has a keen interest in understanding the injured person and the Clinical Framework for the delivery of Health Services in the insurance sector saw her role transgress further to specialise in reviewing complex claims for CTP, workers compensation, life insurance and DVA schemes.
Jenan is experienced in implementing pain management plans in collaboration with the injured person, treating practitioner(s) and case managers to achieve a successful health and claim outcome. She has also undergone medicinal cannabis training and has a sound understanding in the insurance regulatory framework.
Shannon Ahearn – Redland City Council
Health and Wellbeing program
A senior safety risk and compliance Manager with 10+ years' experience across a range of industries, developing and implementing strategies, initiatives, projects and programs that have successfully delivered safer workplaces and healthier workers.  With a key commitment to keep abreast of contemporary practices and industry trends within health, safety and wellbeing.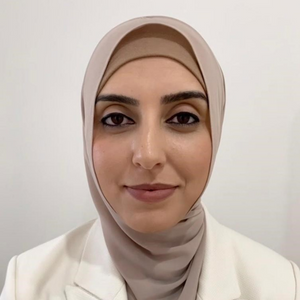 Esra Alzamily, Medex
Innovation in the workers compensation setting: medication management, the missing link.

Both Esra and Jenan Abdulwahed are well-respected accredited pharmacists with extensive experience in clinical pharmacy and medication management. They obtained their qualifications at the University of Sydney and subsequently completed a Graduate Certificate in Pharmacy Practice. They are AACP accredited to perform medication reviews. 
Esra has worked in the insurance industry and provided consultant pharmacist services across various workers compensation and CTP schemes. She was then promoted to a senior advisory where she provided advice on the quality use of medicines within the personal injury sector.
Esra has experience in counselling patients on medication use, case conferencing with treating practitioners and providing appropriate medication management plans to ensure optimal health and claim outcomes. She has developed a specific interest in pain management and has undergone further training to obtain a Professional Certificate of Medicinal Cannabis, providing her with a sound and unique understanding of this emerging therapy.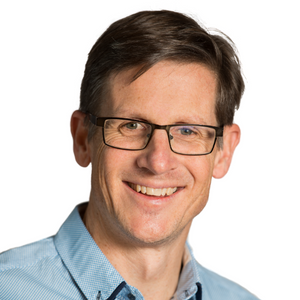 David Brentnall, AXIS Rehabilitation
Limited resources?  Identifying high risk musculoskeletal cases in the hours following injury.
David Brentnall is the Managing Director and a Specialist Musculoskeletal Physiotherapist with AXIS Rehabilitation at work.  David has a Masters in Musculoskeletal Physiotherapy, and became a Specialist Physiotherapist and Fellow of the Australian College of Physiotherapy in 2007.   He is also an associate lecturer with Griffith University.  David has provided expert clinical treatment as part of more than 10 multicentre randomised controlled trials.  He provides independent clinical reviews for complex compensable cases and is an expert witness to the court.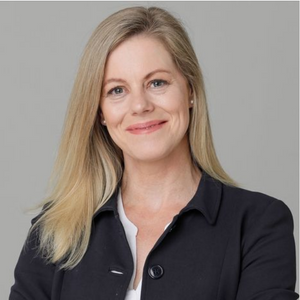 Samantha Breust, Konekt Workcare
Secondary Psych injuries in the workplace
Samantha Breust has worked in the injury management and workplace wellbeing environment in Australia for 25 years, first as a consultant and in more recent years as a senior leader with Konekt, part of the APM Group and Australia's largest provider of workplace injury management and wellbeing services. Currently leading a team of allied health professionals across Australia, Sam is committed to the highest levels of service provision for both customers and clients and prides herself on coaching her teams to deliver both. With expertise in all things ''return to work'', Sam is currently exploring the role of mediation in reducing claims cost in workers' compensation. Samantha was a speaker at the Australian Institute of Health and Safety Conference Power and Politics held in June 2020. The Journal was a media invitee. She spoke on the subject of Neuroscience/psychological safety: Minimising inherent psychological risk of physical illness and injury.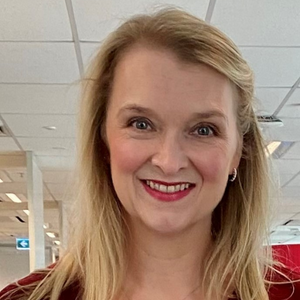 Tracey Butler – NIISQ
NIISQ Update
Tracey is a Participant Care Manager and senior leader with the NIISQ Agency, helping provide necessary and reasonable treatment, care and support to people seriously injured while at work or in motor vehicle accidents on Queensland roads.
After beginning her career as a physiotherapist, Tracey moved into the public health, private practice and not for profit community settings, with a specialised focus on rehabilitation and recovery practices. She has more than 20 years' experience in Queensland personal injuries in roles spanning case management, specialist team leadership, common law team management and catastrophic injuries team leadership.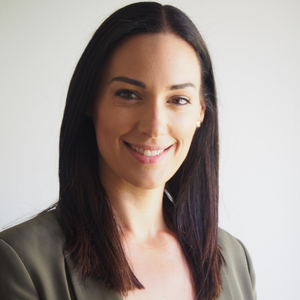 Tennille Cilia, Preventure
Wearable technology – manual handling risk assessment/rehab & prevention
Since beginning in Workers Compensation over a decade ago, Tennille has dedicated her career to employee health, safety, injury management, and wellbeing. She has held specialized roles in occupational health and safety, workers compensation, RTW/injury management, and employee health and wellbeing.
Continuing this valuable work, Tennille joined the like-minded and energetic team at Preventure to continue their mission to partner with employers and WHS providers to reduce the risk of workplace musculoskeletal injuries using wearable technology.
Their platform combines cost-effective wearable sensors and an intuitive data visualization platform to improve manual handling techniques, reduce musculoskeletal injuries and allow safety professionals to make objective, data driven decisions. In order to deliver insights back to frontline workers quickly and efficiently, we leverage an AI-powered LMS that delivers custom content to handheld devices.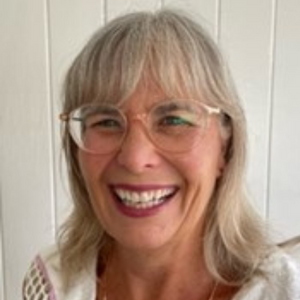 Suzanne D'Andrea – Vocational Redirection
Success Stories of redeployment
Suzi is a Career Specialist offering tailored return to work and job seeking services.  She is passionate about empowering people to discover and achieve their career goals.
With an outcome, client centred approach and over 15 years of experience delivering employment planning and placement to a diverse clientele, Suzi has a demonstrated successful history of working with Workcover, Rehab providers, Self-insurers and the Regulator, providing vocational services to assist employees who are unable to return to their current employment.
She believes that a team approach working with all stakeholders is the key to achieving successful outcomes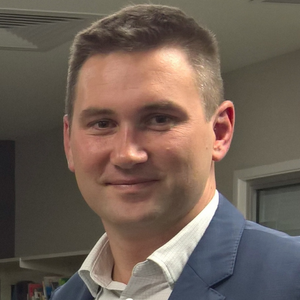 Gareth Davies, Safe Assure
Compliance, Culture and Leadership – during COVID and Beyond!!

Gareth is the founder of SafeAssure and has worked as a HSEQ Manager for over 10 years and a consultant since 2014. His experience has been spread across manufacturing, mining, civil construction and building industries.  Gareth's previous role was the National HSEQ & Rehabilitation Manger for J. Hutchinson Pty Ltd (Hutchinson Builders) a role which he held for nearly 4 years.
Gareth has remained heavily involved in the construction industry and continues to provide consulting services for developers, constructors and subcontractors. Gareth has also developed a client base in the Legal Industry performing expert reports and Lead Investigations as well as Workcover Common Law Investigations and Investigations for Self-Insurance organisations.
Gareth has led numerous teams in significant and serious incident investigations including fatalities and permanent disabling injuries. Gareth's experience working on both employer and independent consultant allows his extensive experience to best support clients through these types of incidents and processes.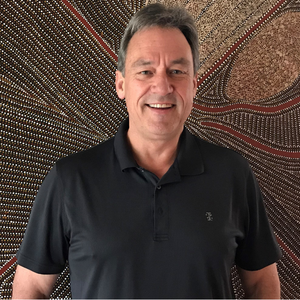 Professor Drew Dawson BA(Hons)Psych PhD, Appleton Institute/CQUniversity
Fatigue management /sleep deprivation
Professor Drew Dawson is nationally and internationally recognised for his contributions to the scientific community and to industry in the areas of sleep and fatigue research, organisational psychology and human behaviour, industrial relations negotiations, and the human implications of hours of work.
Professor Dawson has worked extensively with the aviation, manufacturing, retail, entertainment, transportation and mining sectors in Australia, and is a world-renowned expert on fatigue in the workplace. He has instigated fatigue management programs, developed shift work and fatigue policy, undertaken pre-employment assessments, and facilitated shift work education sessions. Professor Dawson also regularly presents at national and international conferences and has provided expert witness testimony in many fatigue-related court cases.
As the inaugural director of the internationally recognised Appleton Institute, he oversaw basic and applied research into the effects of shift work and sleep loss on the health and well-being of employees. Basic research programs are focused on the interactions of the sleep and circadian systems, the effects of sleep loss and the ways people protect themselves against fatigue-related errors.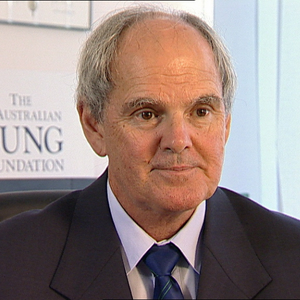 Dr Robert (Bob) Edwards, Wesley Dust Disease Research Centre
Dust Related Diseases
Dr Edwards is a Partner Physician with Queensland Respiratory Services. He graduated from the University of Queensland in 1969 with a MBBS and became a Fellow of the Royal Australasian College of Physicians in 1975 and a Fellow of the American College of Chest Physicians in 1976. He held a position as a Research Fellow in the department of Medicine at the University of Sydney where he began his research career. He has since published numerous articles taking an interest in the influenza vaccination, asthma, pulmonary haemorrhage, idiopathic pulmonary haemosiderosis and occupational lung disease. 
Dr Edwards is a Certified Independent Medical Examiner and Investigator at the Wesley Dust Disease Research Centre. 
In 2022, Dr Edwards was awarded a Medal (OAM) of the Order of Australia OAM for his service to medicine as a thoracic physician.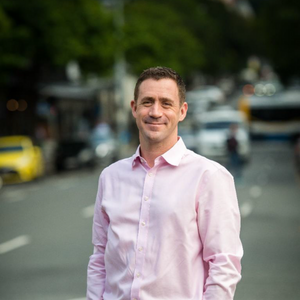 Dr Angus Forbes, Phoenix Occupational Medicine/Lime Medicolegal
The Aging Workfoce
Dr Angus Forbes is an Occupational and Environmental Physician who provides expert advice on a range of issues relating to the health of workers and their employers.
An Occupational and Environmental Physician's (OEP) practice includes areas such as managing cases involving hazardous substances (silica, coal dust or asbestos for example), complex return to work scenarios, the prevention of illness and injury in the workplace, and appropriate management of illness outbreaks.
Dr Forbes provides services to WorkCover Queensland as well as local government and private sector organisations. He is the Chair of the Australian and New Zealand Society of Occupational Medicine (ANZSOM), QLD Branch and co-director of LIME Medicolegal and Phoenix Occupational Medicine.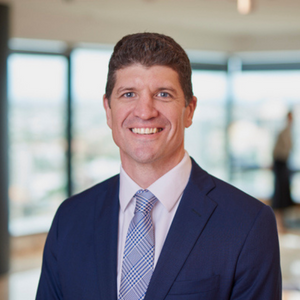 Trent Forno, MinterEllison
Trent is an employment law specialist who is passionate about working with clients to devise best-practice strategies for managing risk.
Trent is an employment law specialist who is passionate about working with clients to devise best-practice strategies for managing risk.
The majority of Trent's experience is in employee relations and safety, where Trent has acted for both public and private sector clients. Trent has also worked with insurers to manage workers compensation, general liability and professional indemnity claims. As the leader of the Management of Injured Workers' practice in Queensland, Trent is focussed on providing an integrated solution to a claim which incorporates any considerations surrounding the workers' ongoing employment. Trent has experience in all areas of employment law, including drafting employment contracts, advising on terms and conditions, performance management and disciplinary processes. Trent also handles all forms of employment litigation including unfair dismissals, discrimination, breach of contract and adverse action claims.
In addition, Trent has experience in advising employers at the front end on risk management and compliance matters and also has extensive experience in assisting employers in responding to workplace accidents, including attending interviews with the Inspectorate and defending prosecutions.
Trent is also heavily involved in pro bono and not-for-profit work through the firm's Community Investment Program.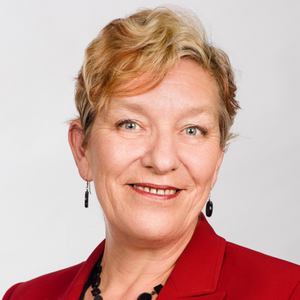 Sue Freeman, Finity Consultants
Psychological injury claims – what's coming and what can be done about it?

Sue is a Senior Consultant at Finity Consultants who leads our research on mental health conditions.  She has background in Psychology and rehabilitation, and over 25 years' experience working in personal injury policy and practice.  Sue's work has included a number of strategic reviews of claims and underwriting operations, including in-depth reviews of the nature and causes of workers compensation claims for psychological injury.  She has advised on preventative and case management strategies for mental health claims; underwriting for mental illness in general insurance; and approaches to evidence-based risk assessment.  Sue was co-author of the Green Paper on Mental Health and Insurance published by the Actuaries Institute in 2017, and has a particular interest in improving the assessment and management of mental health claims.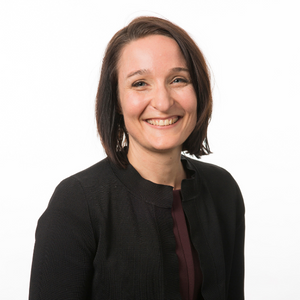 Janene Hillhouse – Executive Director, Workers' Compensation Regulatory Services
WCRS Update
Janene leads the policy and regulatory functions of the workers' compensation scheme and oversees the functions of Queensland's workers' compensation regulator. Previous roles have seen Janene managing legislative and policy projects across work health and safety, electrical safety and workers' compensation and workers' compensation regulatory functions.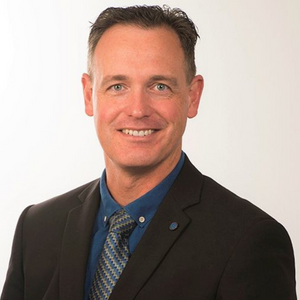 Dr Andrew Lingwood, Occphyz
Medicinal Cannabis
Dr Andrew Lingwood is a Director of OccPhyz Consulting and a Consultant Physician in Occupational and Environmental Medicine. As a specialist Occupational and Environmental Physician, he focuses on the complex aspects of medicine at the interface of work and health, assisting employees and organisations to manage health risks and experience the health benefits of good work. After working as a medical officer in hospitals in Sydney and rural New South Wales, Dr Lingwood commenced work and training in the field of Occupational and Environmental Medicine. After completing the faculty's comprehensive training program, he was admitted as a Fellow of the Australasian Faculty of Occupational and Environmental Medicine (Royal Australasian College of Physicians).
Dr Lingwood serves as the Deputy Chair of the Faculty Assessment Committee and is an examiner and training supervisor for the Faculty. Dr Lingwood regularly attends and presents at Occupational Medicine conferences and also regularly provides keynote presentations and training to stakeholder groups. Dr Lingwood consults for and provides occupational medicine services to individuals and local general practitioners and also a wide range of public and private companies. He has had extensive involvement in health and aged care (residential and community), transport, logistics and transport safety workers, manufacturing and process work, hospitality and other services, and mining and resources.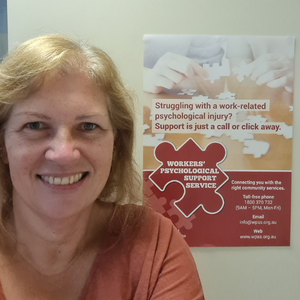 Karina Maxwell, Workers' Psychological Support Service
Panel – Minimising secondary mental health injuries
Karina Maxwell is an experienced Social Worker with more than 15 years in case management working with vulnerable people with mental health issues.
She is the Senior Social Worker for the Workers' Psychological Support Service and has contributed to the development of and been involved with the service since it began in early 2019.   This State Government funded service is the only one of its kind in Australia providing support for Queensland workers.  In the three years since the service began, over 1700 Queensland workers (as at November 2021) with a primary or secondary workplace psychological injury .  Karina is passionate about ensuring that workers who are impacted psychologically by the workplace make informed decisions about the options available to them.  This service is the only one in Australia and caters only for Queensland workers both Union and non Union.
The service is confidential, independent and free and open Monday to Friday 9 to 5 (excluding public holidays).  Organisations can refer workers in, or the workers can contact the service directly.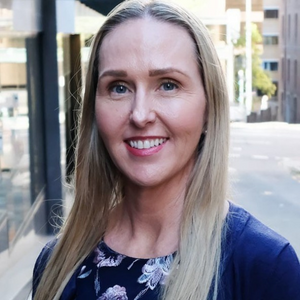 Victoria McCarthy, Coles
Success Stories of redeployment
Vicki embraces a challenge and is driven to succeed! Her professional purpose is to add strategic value and her passion lies with the customer experience as well as business & stakeholder engagement. Through influential leadership, she enjoys helping others to develop and achieve.
Experienced Leader with demonstrated success working across the Insurance, Mining and Detention services Industries. More recently she joined the retail industry working with the Coles Group as their Queensland Liability and Compliance Manager and Queensland representative for the national WC projects.
Vicki completed the UQ MBA program in 2020 and was very proud to have been awarded the Collaboration Excellence award and a Dean's Commendation of Academic Excellence award.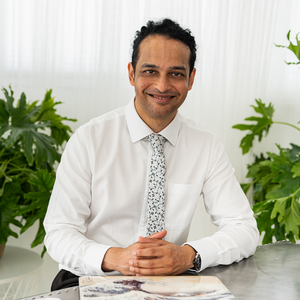 Dr L. Sanjay Nandam – Australia Telehealth
Minimising secondary mental health injuries Panel
Dr L. Sanjay Nandam is a Consultant Psychiatrist and Director of Australia Telehealth.  He has extensive experience in the Workers Compensation space having been a member of the QCOMP General Medical Assessment Tribunal since 2016, and on the WorkCover Queensland IME Panel since 2009. He has completed over 2800 IME reports specialising in workplace injury and return to work.  He works across all levels of Workers Compensation as the treating specialist, the IME and at the MAT.  Dr Nandam also specialises in telehealth appointments, having conducted over 8500 appointments over the past 10 years.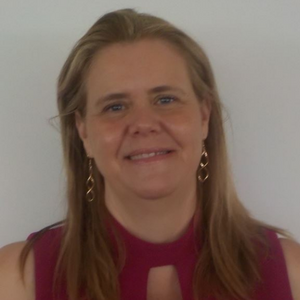 Sam Popple, Office of Industrial Relations
People at Work digital platform: psychosocial risk assessments
Sam is the director of the psychological health unit at the Office of Industrial Relations.  Sam is a registered psychologist trained in organisational psychology and is working in the growing field of psychosocial risk management within Queensland's work health and safety regulator. Sam's previous career as an intensive care nurse and running peer support programs for staff provided the bedrock for her passion in the wellbeing and welfare of staff, initially as a way to enhance patient outcomes – 'look after your staff and they will look after the patients'.  In the transition to a registered psychologist this broadened to not only unlocking worker potential to drive all outcomes but also the protection of workers from the broad suite of psychosocial risks that can often play out differently across different industries.  Sam is a staunch feminist and has a keen interest in the swelling evidence of disadvantage for women at work.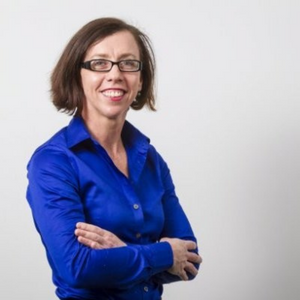 Janine Reid, WorkCover Queensland
WorkCover Qld Common Law
Janine is Legal Counsel at WorkCover Queensland.  She has worked in personal injuries for over 20 years.  Her knowledge and experience in personal injuries support her ability to manage WorkCover Queensland's common law strategy and legal panel.  She is also responsible for providing legal advice to the business and the WorkCover Board and engaging with external stakeholders. 
Janine is also the company secretary.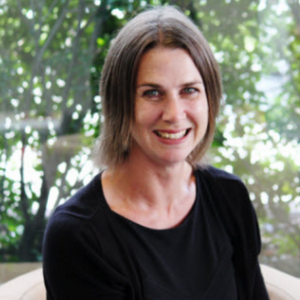 Jane Stevens, WorkCover Queensland
Panel – Minimising secondary mental health injuries
Jane Stevens is Head of Government within the Claims Management  group . Jane along with her leaders oversees teams of Customer Advisors who are  passionate about helping injured workers within the Government sector return to work.  Jane's role is also responsible for the implementation of strategic and operational initiatives particularly for customers experiencing mental injuries.  With a background in Physiotherapy, Jane is passionate about evidence based practice and building strong working relationships with customers and stakeholders to achieve successful outcomes.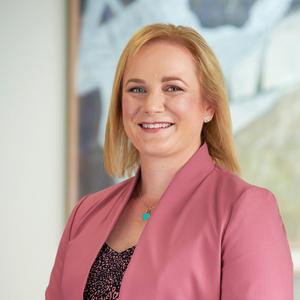 Kara Thomson, Queensland Law Society
Developments in the legal profession
Kara is a solicitor, practising in insurance – personal injuries, based in Brisbane, Queensland.
She has been admitted to the High Court and Queensland Courts since 2006 and enjoys working on complex and major claims with experience working in-house for a large insurer, as well as having worked for both plaintiff and defendant clients. She hold specialist accreditation in personal injury law through the Queensland Law Society.
For the last few years, Kara has been fortunate to join with other like-minded practitioners by becoming involved in the Queensland Law Society as a Councillor, assisting to protect and enhance the legal profession. She enjoys participating in a number of committees in that role and being actively involved in the shaping of the future of the profession. In 2020 Kara took up the role of Vice President, supporting the President in 2020 and 2021. On 1 January 2022 she took on the role of President and looks forward to working with the solicitors of Queensland to deliver good law, good lawyers and public good/trust.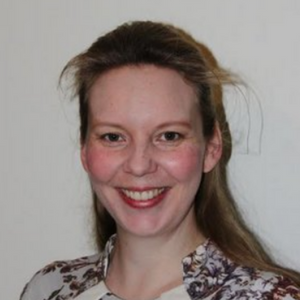 Michelle Turton, WorkCover Queensland
First responder legislation update
Michelle has a Bachelor of Social Science (Psychology) and Post-Graduate Diploma in Psychology.  She has worked in a range of operational and management area's within WorkCover Queensland and is currently Mental Injuries – Specialist Lead.  Michelle is responsible for the planning and delivery of the Mental Injury Claims Strategy.  She provides technical expertise, coaching, advice and leadership across the Customer Group to support their capability and positive outcomes for customers.  Michelle enjoys the outdoors with her young family, music, photography and antiques.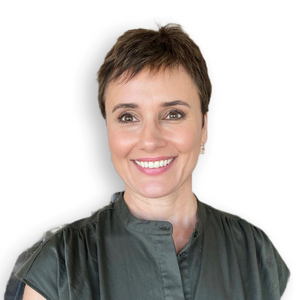 Marina Vitale, Office of Industrial Relations
Managing changing work environments for worker health, safety and wellbeing

The way work is performed has evolved rapidly in response to the uptake of digital technologies and the challenges of COVID-19.
Marina is a Principal Advisor for Ergonomics within the Work Health Design Branch at Workplace Health and Safety Queensland. Her work involves supporting Workplace Health and Safety Queensland inspectorate as well as industry to prevent and minimise musculoskeletal disorders. She brings a broad experience as an occupational physiotherapist working in both administrative and high-risk industrial settings with a special interest in the ageing workforce and good work design.
Working from home has become an accepted work model with workers and organisations reporting many benefits. Working from home is likely to continue into the future. What are the implications for those who design and manage work? To make sure workers are safe and healthy in these environments, traditional health and safety approaches need to be contextualised. This session will discuss the potential considerations and actions that can be taken to prevent potential harm.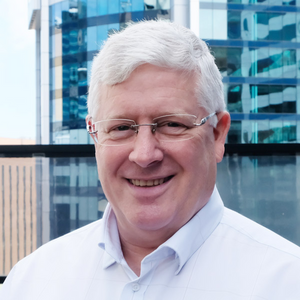 Bruce Watson, WorkCover Queensland
WorkCover Queensland Update
Bruce is the CEO of WorkCover Queensland, a role he has held since January 2017. He is also a member of the Workplace Health and Safety Queensland Board.
He is a highly experienced and proven CEO, recognised by industry for delivering sustainable financial performance and customer service excellence in the financial services sector. Bruce was previously CEO of Mine Wealth and Wellbeing Super Fund for 11 years. In 2010 he was awarded 'Executive of the Year' by the Fund Executive Association for his contributions to business and industry. 
Bruce is a motivational leader, focused on innovation and transformational change and holds a Masters of Organisational Leadership. He is committed to achieving WorkCover's vision of being the best workers' compensation insurer by driving the delivery of technologically advanced claims management platforms and outstanding customer experiences. He is focused on ensuring positive outcomes for workers with an injury and supporting employers to maintain safe workplaces.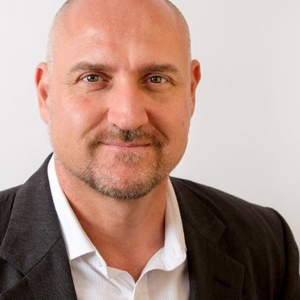 David Whittingham, Decipher Zone
Psychosocial Risk Management
David combines 22 years of specialist skills in Organisational, Forensic and Clinical Psychology. He provides workplaces with quality professional services to identify and solve complex people risks. Applied in the context of Australian workplace legislation, David can help with risk prevention and management strategies across your organisation.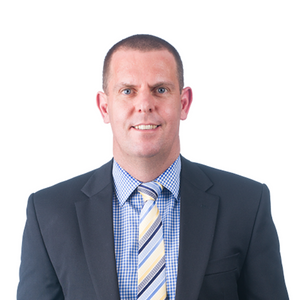 Mark Wiemers, Barry.Nilsson
Workers' Compensation in a Pandemic – Locking in the Gains and Facing the Challenges

Mark has represented employers in Queensland since 2002, and currently acts for seven of the largest self-insured entities in the scheme. He is passionate about innovative practices, such as early resolutions beneficial to all parties and focuses on helping employers achieve sustainable outcomes in claims management. His approach is to obtain, through collaboration, an understanding of the client's objectives and tailoring advice on each matter to achieve an outcome in line with those objectives.
Mark's experience includes representing and advising in relation to all aspects of statutory and common law workers' compensation claims, managing dust diseases claims in Queensland and interstate, pursuing recovery actions in respect of lump sum compensation paid under the Workers' Compensation and Rehabilitation Act 2003 (Qld) and handling property damage and public liability claims on behalf of insurers and corporates under the Personal Injuries Proceedings Act 2002 (Qld).
Mark has a longstanding relationship with ASIEQ in providing educational seminars and events for employers and stakeholders within the scheme. Mark is listed as a Recommended Dust Diseases Lawyer (defendant) in 2018 – 2020 editions of Doyles Guide.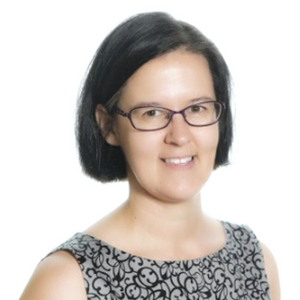 Cara Williams, Bolton Clarke
Success Stories of redeployment
Combining work as an Occupational Therapist with additional training in ergonomics and occupational health and safety, Cara Williams has worked in the injury management and prevention space for over 24 years.
Cara has a comprehensive understanding of the workers' compensation and rehabilitation field and roles of key stakeholders based on experience working for WorkCover Queensland, self-insurers/third party administrators, employers and workplace rehabilitation providers as well as her executive role with the Association of Self Insured Employers of Queensland.  In addition to the QLD workers' compensation scheme, she has delivered services in most state jurisdictions, Comcare, military compensation schemes, CTP and life insurance frameworks.
In addition to optimising effective return to work and rehabilitation outcomes, Cara is passionate about injury prevention strategies, human factors and ergonomics, effective risk management and comprehensive wellbeing programs.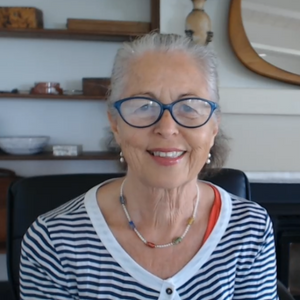 Dr Mary Wyatt, Return to Work Matters
Health Benefits of Good Work
Mary is active in policy development and research through AFOEM and other organisations.  Her interest is in getting research into practice.  Decades of work in injury management has included running an early intervention case management approach across a number of large employers, involving communicating with senior managers on a regular basis.  Other work has included IMEs, running RTWMatters.org (a non-profit seeking to share evidence based practices that support better RTW), research on RTW, teaching via Monash University, work as a treating practitioner, conducting a state based review of return to work for a regulator and advisory work for various insurers / regulators.
Mary is the lead Fellow in AFOEM / RACP's most recent Health Benefits of Good Work policy development – It pays to care: Bringing evidence-informed practice to work injury schemes helps workers and their workplaces.  An imperative for change and call to action.