ASIEQ Annual General Meeting
October 27, 2021 @ 3:00 pm

-

4:00 pm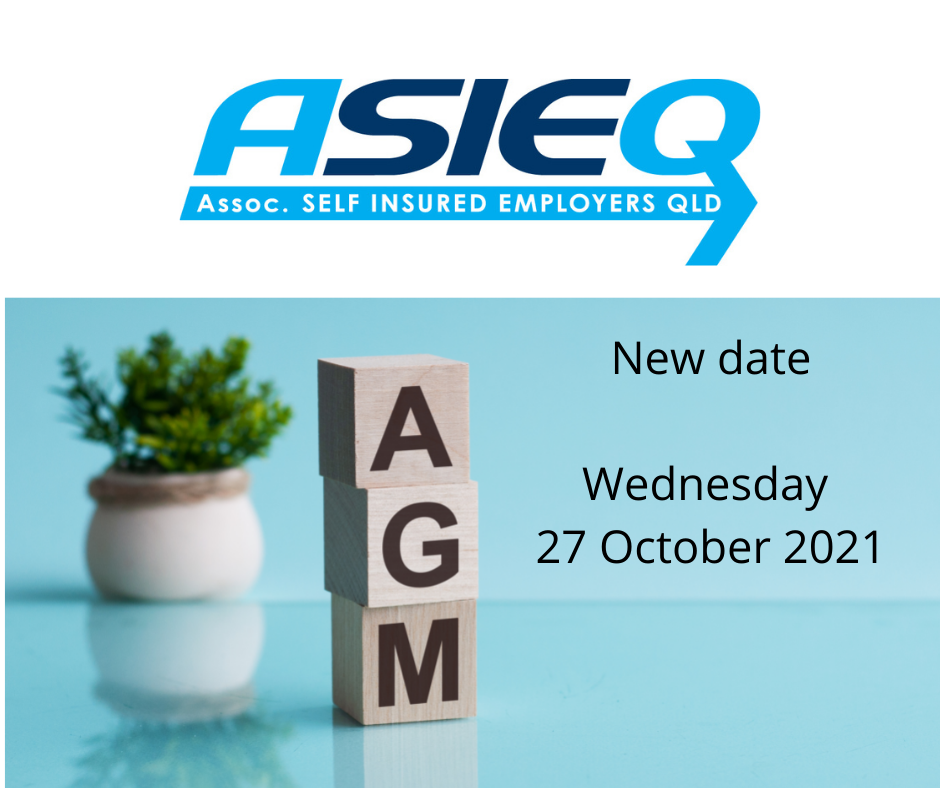 Members are invited to the Annual General Meeting.  More details will be available closer to the date.
The original date for this meeting was Friday 29 October but due to the public holiday being moved in Brisbane, it has been moved to Wednesday 27 October at 3pm.
Whether this meeting will be held face to face or virtually will be decided closer to the date.  This meeting is only open to financial Members and Associate Members.
Meeting documents

Executive Committee Nominations
Members are invited to nominate for the 2021/22 Association of Self Insured Employers of Queensland Executive Committee. The role will be effective from the Annual General Meeting on Wednesday 27 October until the 2022 Annual General Meeting in late October 2022.Members are also invited to nominate for the 2020 Committee. Nominations open on1 October and will close at 5pm (AEST) on Friday 15 October 2020.
Members are encouraged to download the following By-Law which contain information on role responsibilities for the Executive Committee.
Just a reminder that the organisation is the member and therefore can nominate one person per organisation.  The positions are open to full financial members only.  Full members can nominate an Associate Member to represent them.
Should you wish to discuss any of the positions available on the ASIEQ Executive, you can contact a current committee member or our Secretariat.