ASIEQ General Forum
May 19, 2021 @ 9:00 am

-

12:00 pm
Members are invited to the ASIEQ General Forum.  We are pleased to be returning to face to face events at the offices of MinterEllison.  Members may attend the meeting portion of the forum via Zoom if they cannot attend.  The forum will be held on Wednesday 19 May from 9am to 12 noon.
Documents for the meeting include:
Members attending in person are asked to arrive no later than 8.45am to allow time for check in using the Qld Check In app.  Members dialling in via zoom can attend from 9am.
The professional development portion of the forum will include presentations by: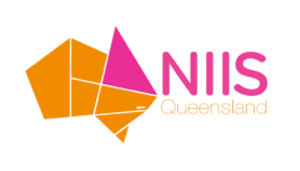 10.30AM         Presentation by NIISQ | Tracey Butler – Manager Participant Care & Brett Jenkins – Special Counsel
The team at NIISQ will be joining us to discuss:
Types of injuries being reported
Are people planning to leave the scheme?
What is the average claim costs
How are invoices for Self Insurers calculated?
Presentations by ASIEQ Associate Members on Rehabilitation and Return to Work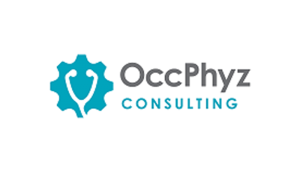 11:00AM         Dust-related lung disease, successful Return to work plan | Dr Andrew Lingwood, OccPhyz Consulting
Dr Lingwood will discuss a case study he was closely involved in, surrounding the return to work process of an individual who was diagnosed with a dust-associated lung disease.
The individual was diagnosed with a lung condition which meant that they were unable to return to their previous role.  A wide variety of strategies were required in this case. These included an initial occupational medicine physician site visit for hazard assessment and risk management advice, and subsequent consideration of the provision of alternate duties/development of a new role in the original workplace.
When this approach was not considered feasible, additional vocational rehabilitation professionals were involved by the insurer.   There was consideration of return to work options in the same industry (but with the type of restrictions previously identified) and subsequent progression to a broader vocational assessment to look at transferrable skills for redeployment to a new industry.  There were further complications however, with a number of alternate positions being identified by the vocational rehabilitation team, but subsequently being found to be unsuitable from a medical perspective.
A successful (and to date durable) return to work in an alternate role was however subsequently arranged with additional contemporaneous collaboration between the insurer, occupational rehabilitation provider and occupational medicine physician.  Dr Lingwood will discuss the various stages and provide some comment on what he felt were the successes and difficulties at each stage, including what assisted in eventually securing a suitable new position to allow the individual to return to work.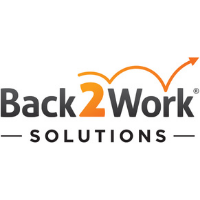 11.20AM         Concussion and whiplash injury – 23 year old male Bobcat Operator | Glenn Bailey and Mark Findlay, Back2Work Solutions
During the normal course of employment, client's blade of his machine caught the ground throwing him hard into the windscreen, resulting in a brief loss of consciousness.
Client experienced continuing pain to head; anterior mandible; neck, lower back and bilateral anterior superior iliac spine (from the seat belt); frequent severe headaches; dizziness; impaired memory and concentration and cognitive impairment; which later resulted in the development of a secondary psychological condition of adjustment disorder with mixed anxiety and depressed mood.
Client was subsequently seen privately by a Neurologist who diagnosed post-concussion syndrome and post traumatic migraine.
At point of referral, client remained unable to return to work, due to a strong fear of re-injury and re-aggravation with an ongoing fear of driving, significantly impacting his symptoms of anxiety and depression.
MCC was organised with his GP and agreement was reached to commence client on GRTWP with a host-employer undertaking SDP (3-hours, 3-days/week).  Whilst a meaningful host employer opportunity was identified, client continued to raise new RTW barriers.
Back2WorkSolutions liaised closely with client and stakeholders, facilitating a second WSA with the host-employer to address new barriers preventing RTW.  Client successfully RTW with host-employer 3 weeks after receipt of referral.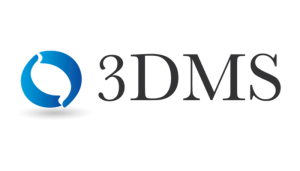 11:40AM         A holistic approach to return to work rehabilitation | Carmel McKenna, 3DMS
3DMS will be presenting a Case Study during the session and talk to the different layers and complexities that exist with this particular client's RTW rehabilitation. Our presenter, an experienced Rehabilitation Consultant and Senior Psychologist will discuss the evidence based Biopsychosocial Model to determine the various factors impacting on the case, and work towards a safe and durable outcome for the client involved.
Without diving into the specific details, our speaker will outline the holistic approach using the aforementioned Model when faced with multi-layered barriers. It involves reframing, being innovative and integrative.
To RSVP for the forum, please email our Secretariat at admin@asieq.com.au   Please advise if you will be attending in person or dialling via Zoom to the first half of the Forum.